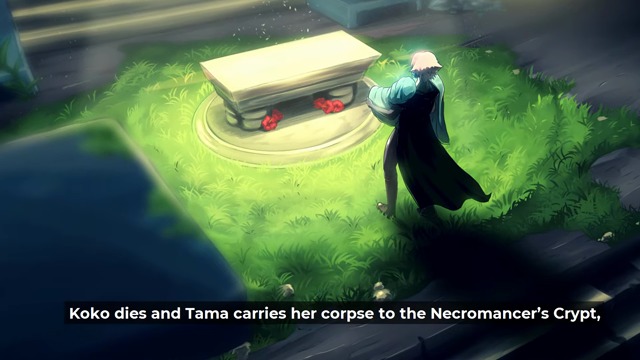 Im dritten und letzten Entwickler-Tagebuch zu Sword of the Necromancer stellen Grimorio of Games und JanduSoft die Geschichte des am 28. Januar 2021 für PC, PlayStation 4, Xbox One und Nintendo Switch sowie später auch für PlayStation 5 und Xbox Series X|S erscheinenden Roguelike-Dungeon-Crawlers vor.
Alle aktuellen Videos
als Playlist – anklicken und zurücklehnen!
Blue Fire

Loading
6:28 Min.
Video-Test
In Blue Fire treffen der Cel-Shading-Charme von Wind Waker und die Akrobatik von Hollow Knight auf die düstere Atmosphäre eines Dark Souls. Ob dieser wilde Haufen zusammenpasst? Wir verraten es im Video-Test!
12.02.2021
Chivalry 2

Loading
3:10 Min.
Termin-Trailer
Der Termin steht fest: Chivalry 2 wird am 8. Juni 2021 für PC im Epic Games Store, PS4, PS5, Xbox One und Xbox Series X/S veröffentlicht. Ende März wird ein öffentlicher Betatest stattfinden…
11.02.2021
Binary Smoke

Loading
2:12 Min.
Trailer
Das erste Spiel, das bei der verunglückten Epic-Games-Store-Showcase (technische Übertragungsprobleme) angekündigt wurde, war Binary Smoke von Outside Game Studio. Das storylastige Action-Adventure…
11.02.2021
King's Bounty 2

Loading
0:50 Min.
Launch-Termin
Die Veröffentlichung von King's Bounty 2 ist erneut verschoben worden. Der neue Termin ist der 24. August 2021 für PC, PS4, Switch und Xbox One. Eigentlich war das Taktik-Rollenspiel für das vierte…
11.02.2021
Meistangesehene Videos
Video-Tests