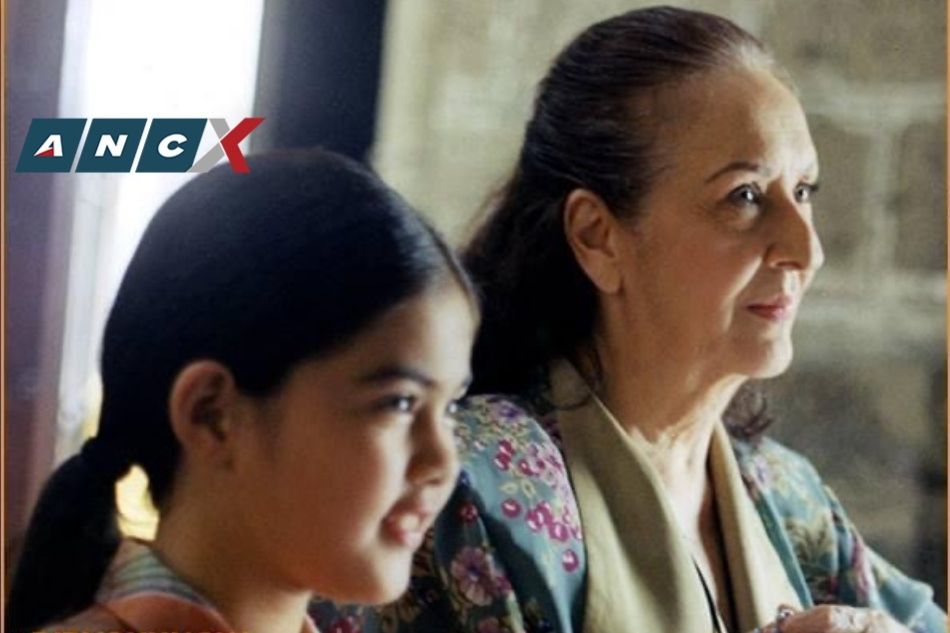 Some movies lose their luster after some time. Their importance diminished. Their message becomes irrelevant. "Tanging Yaman," Star Cinema's drama about a mother who falls into a state of dementia just as intense infighting begins in her family, is not one of these movies. Twenty years after it was first released in theaters, its performances continue to sparkle, its conflicts ring true and familiar, and what it says about unquantifiable love as pertinent today as it was two decades ago. 
And to think before diving into the project, it's creator Laurice Guillen went on a journey far away from making movies—far from the entire entertainment industry, actually. For seven long years. Her last film project was the 1983 AIDS drama, "Dahil Mahal Kita: The Dolzura Cortez Story." What happened between then and her return to filmmaking she calls her family's conversion experience. "It was like going back to our faith," she says. Laurice became a Marian devotee and was joined by her husband Johnny Delgado, and their two kids. "The whole family had a devotion to the Blessed Virgin," she says of that journey. 
"I am so glad I was able to make that film," she tells ANCX of "Tanging Yaman" over a Viber video call from her home. It has been years since she last saw the movie but remembers it's making quite vividly and with fondness. "It's a landmark in my career."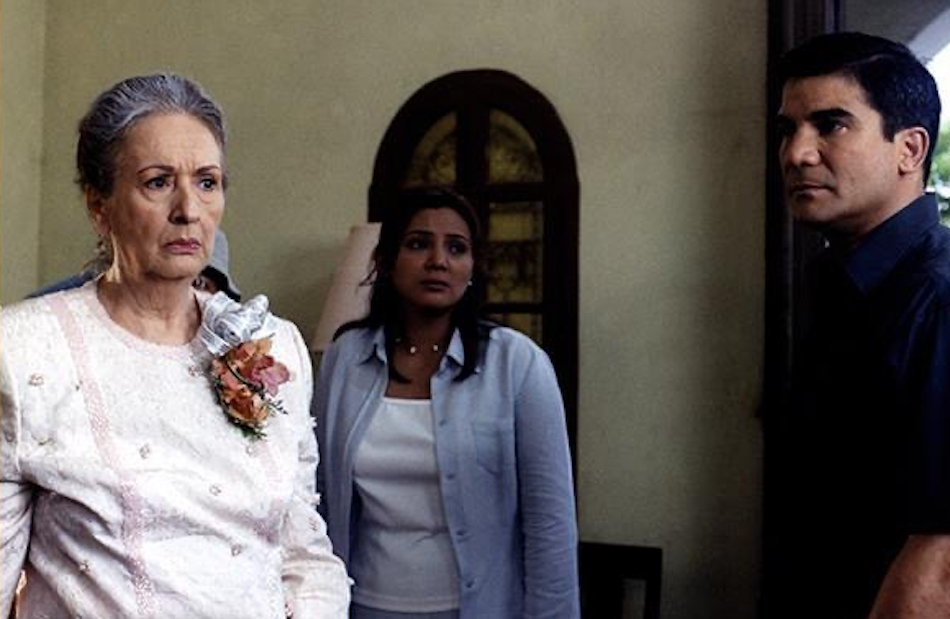 Gloria Romero, Cherry Pie Picache and Edu Manzano in the memorable birthday scene in "Tanging Yaman." "At the end of the day, one of my most memorable, favorite films is 'Tanging Yaman.' That was a movie of movies," Manzano recently said in an interview. "It was recognized as best ensemble. The film gained several awards and recognitions from different award-giving bodies. Everybody really worked together in that film. If I'm going to do another film, I'd request that I'll be part of something like 'Tanging Yaman' again. That kind of scope."
The genesis 
"Tanging Yaman" was based on the parable of the prodigal son. On the Holy Week before she began writing the story, Laurice happened to attend a recollection at the Mary the Queen Parish in Greenhills and the priest was giving a reflection on the famous parable in a way she's never heard before. The priest was comparing God's love to a father's love for his prodigal son—one characterized by a deep, boundless affection and unquestioning forgiveness. "Hindi siya katulad ng human love," says the director. 
"It's what struck me," Laurice continues. "There are many instances in our own lives, in the lives of people we know that require forgiveness and we can't forgive because we don't forgive with that heart." 
Around that time, she had been thinking about going back to moviemaking, egged on by friends from her religious community. The priest's insight on the prodigal son would plant the seed for what would be a possible comeback vehicle. The movie in her mind revolved around sibling rivalry, and how it is rooted in questioning the depth of a parent's love. She started writing it, all the while praying that if God really meant for her to return to directing, the process should be easy. And it was—she wrote the manuscript unusually quickly, from story to screenplay. She called it "A Change of Heart." 
And then she and Johnny were invited to an afternoon talk show whose title Laurice no longer recalls (it's most likely "The Buzz"), hosted by Kris Aquino and Boy Abunda. Kris asked her if she wanted to go back to show business, and before she could answer, her husband had already muttered an enthusiastic 'Yes!' 
While the response made it clear Johnny really missed show biz, Laurice was then still weighing her options. She wanted to dip her feet back into working but she knew how easily all the things they worked on can fall apart—knowing how the world of entertainment can just gobble you up. "It's so easy to fall back into the old ways na hindi na priority yung Diyos, in the order of hierarchy in your life," she says, recalling her apprehension. She's found the peace and stability that she needed, "not just personally but in my own family, and in my marriage," and she was not willing to give that up just for a film. She knew she needed to tread lightly. 
In any case, when Kris asked what kind of movie she wanted to make, she revealed she has in fact already finished a script. "When we got home, one hour later, nandito na si Malou Santos, head of Star Cinema, and Olive Lamasan," she recalls. "They asked for the copy of the script, so I gave it."
The script soon landed on then network president Charo Santos Concio's desk and got a thumbs up. "Malou was interested in being the first to do my project, but Charo was interested in the project itself," says Laurice. Charo, in fact, already had a title in mind, which the company had acquired the rights to: the name of a hymn written by Manoling Francisco, SJ, "Tanging Yaman."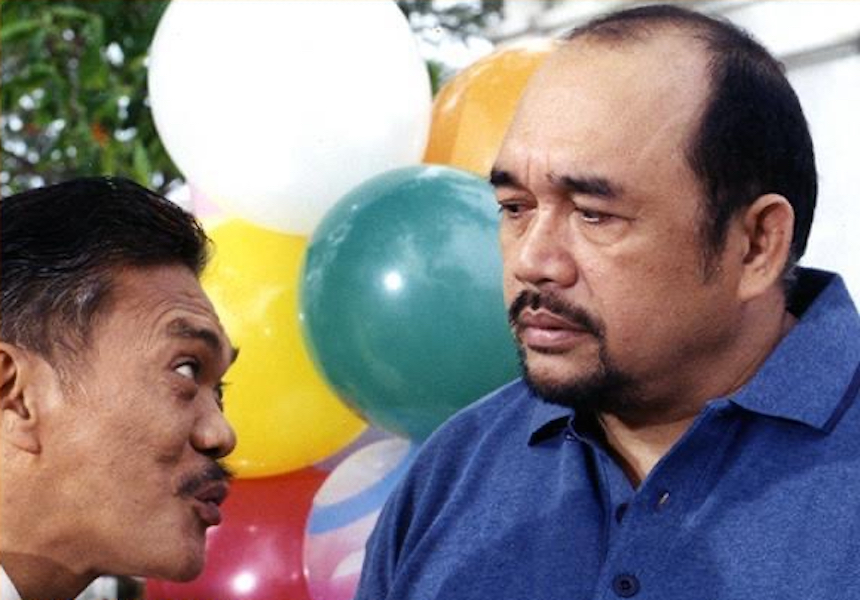 Johnny Delgado (here with Lou Veloso) won his Best Actor Award in the Metro Manila Film Festival and the Filipino Academy of Movie Arts and Sciences Awards for playing Danny, the prodigal son turned underdog.
Gloria & Johnny  
While Laurice's original script focused only on the siblings, Star Cinema had a bigger movie in mind. It had a new batch of young actors in its pool, among them Jericho Rosales and Marvin Agustin, and even younger stars like Shaina Magdayao and John Prats. The inclusion of these kids naturally multiplied the film's potential audience, and turned the project into an "event" family picture perfect for a Christmas playdate. 
From the way she tells it, Laurice didn't mind this stage in the film's evolution. The siblings in the story just needed to become older to make way for a younger set of characters. She was assigned two writers to work with: Raymond Lee (now Moira Lang) and Shaira Salvador. "We had long meetings together," Laurice recalls. "They came up with the final screenplay." There were initial qualms about the project not having a romantic angle, among other concerns, but Charo eventually gave Laurice the freehand and  the support she needed.
Since she also had a say in casting, the director made it known that for the role of the matriarch slowly falling into dementia, she had no one else in mind but Gloria Romero. Laurice has always been a fan of the movie queen, beginning as a young girl watching Sampaguita films in the theaters of Butuan. As early as her debut directorial project, "Kasal?", Gloria was already there, as well as in one of her big movies before she took a hiatus, "Kapag Langit Ang Humatol."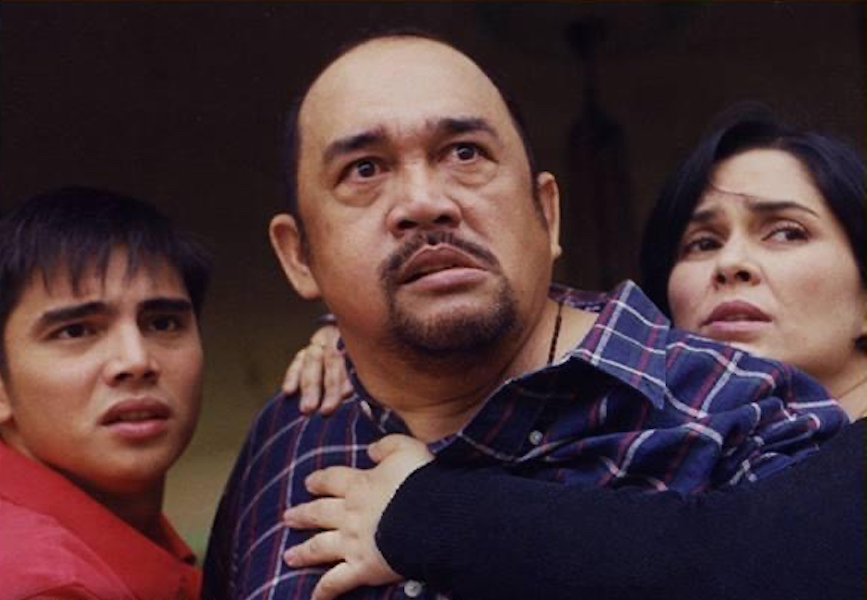 Marvin Agustin formed part of the younger generation of actors included in the cast. Here, he is with Johnny Delgado and Hilda Koronel who play his parents. 
"It is always a privilege to work with Gloria Romero," says Laurice. "I have always been in admiration of her ever since she was doing comedy films. Whenever there's a role that fit her, I always approach her." 
Hence it surprised the director when she was told that her favorite actress declined the offer to do her comeback picture. "Ang sabi sa akin that she turned it down, so hindi ko ma-take yun. I never thought of anyone else for that role." So she personally visited the actress at work. "Kaya pala she turned it down she was starting to have trouble with vertigo," the director recalls. "She was afraid she may not be able to give it her best. Baka maging problema siya sa amin." 
The role of the matriarch was the most important role in the movie. "I said to her 'Glo, wala akong ibang iniisip kung hindi ikaw, this person who goes from normal to dementia, ikaw lang maisip ko diyan,'" Laurice tells ANCX. She cites Gloria's beginnings in comedy and her gift for playing with a scene that demands multiple emotions—something that can only come from someone with the veteran actress's range. "She has that in her instrument." Laurice carefully explained everything to the actress. "And by the end of that visit, she said pa rin, 'Let me think about it.'"
Another important role was that of the prodigal son, embodied so completely by the brilliance of Johnny Delgado's performance that you'd think it was written for him. From his great girth to the way he lets his rebel past reveal itself a little when he talks to his son (Marvin) to when he awkwardly suggests ideas that might ruffle some feathers within the family—Johnny was absolutely Danny.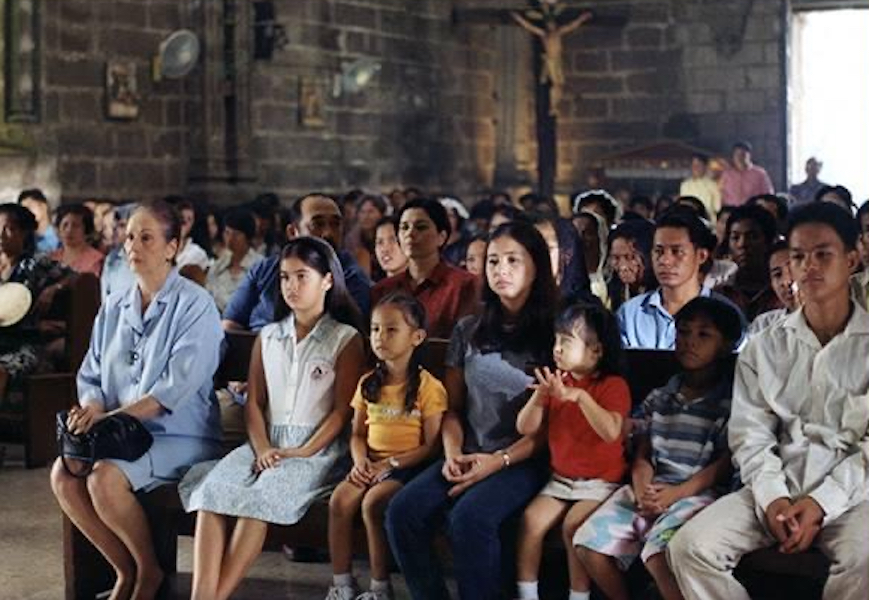 'Tanging Yaman' won the Best Performance by an Ensemble in the 2000 Young Critics Circle Award.
So was the role written with the actor in mind? 
"I think I would say yes," Laurice says. "He is able to pull off the character of this someone whose biography in the years before was rebeldeng anak na makasarili, but came back reformed and humbled. He had it in him. When you look at him—ang baba lang ng hanapbuhay, tricyle driver, he had accepted it as a punishment for what he used to be. Naintindihan niya yung core of the prodigal son." 
Laurice says it was a wonderful experience working with her husband. "He gave his all, I didn't have to tell him everything, I didn't have to give so many instructions. I would just block." It comes from a working relationship already 20 years old at that time. She first directed him in "Salome" (1980). 
"Johnny and I we're not just husband and wife. We're also friends and collaborators and also we share our love for art, film in particular. Since we're husband and wife, he knew my preparation. There was always a distance. I had my autonomy and so did he. He was my worst critic. When he doesn't like something, he will tell you, sometimes with no diplomacy. We have our artistic differences but also we come from the same culture in film so alam namin saan ilulugar ang lahat. He respected me as a director and he knew his place as an actor." 
That tuhog scene 
Laurice was quite pleased with the power ensemble the production was able to assemble, from the already-in-her-late 60s Gloria Romero to then 10-year old Shaina Magdayao. She says Edu was also perfect for the role of Art, the righteous brother not exactly kindhearted. Shaina she only called out once, and just to shake her out of that showbiz child star pa-cute syndrome. But the young lady, just like the rest of the cast, was completely invested in her role. 
"Wala akong naging problema na…maybe a little bit in the beginning with Dina [Bonnevie, who plays the cash-strapped third sibling Grace]," says Laurice, finding the right words to complete this part of her story. "[Dina] was coming from siguro older references so nung bumalik siya in the beginning parang she had the old habits of…para siyang nagpi-primadonna, okay? Which brought me to tears on the first shooting day. Brought me to tears because I was in a situation where the project was too important to me, at the same time I felt that I have to be a good person all the way for the project to work. So as a good person hindi ako puwedeng magtaray. I saw what was going on with her but I could not—nag-struggle ako so naiyak ako. And then after that naging okey naman." 
Dina, in fact, figures in two of the director's favorite scenes in the picture: the one where three generations of Rosales women, Loleng (Gloria), Grace and Madeleine (then newbie Janette McBride) find themselves in one room, looking at a mirror; and the birthday scene of Loleng where tension in the family finally reaches its burning point. 
It is memorable not only because it is a powerful scene, but because of the work put into that one "tuhog" take.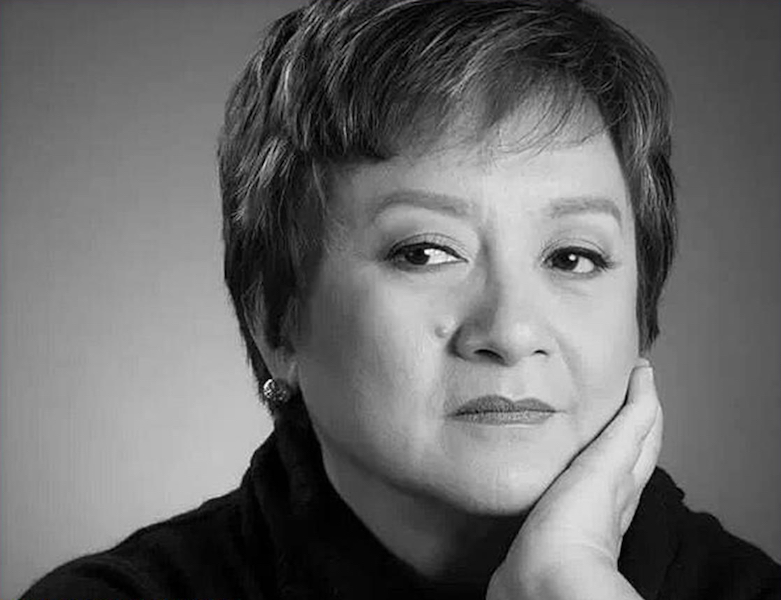 "Whatever the circumstances of the environment in which we live, there's always that room for the heart to change. To me that is the miracle, really," Laurice says of the message of the film.
"I still remember it," says Laurice. "Every detail." She had a two-cam set-up: a wide angle camera and a steady cam that moves from one actor to another, depending on who's talking. It was not the era of digital cameras yet. In the middle of the scene, the actors in the room—all 14 of them—needed to "freeze," meaning remain in character, in the cinematic moment, while the steady cam operator puts a fresh load of film. And then the drama resumes. 
Laurice had prepared everyone for this scene—the scene structure, the conflicts between families and between one another she explained—so she could film everything in one take. "I was thinking, if we pull this off, this can be so powerful," she recalls. She gave everyone 30 minutes to prepare before the take. "Shaina, who was 10 years old at that time, and the youngest member of that cast, she was also doing her preparation until she got into the experience that was required of her," the director recalls. 
"It was the most satisfying feeling for me as a director," says Laurice of seeing her actors move as one. Even when the camera is not on them, she says, she could hear the quiet sobs from the other actors. "The inspiration for that was the clarity given to me in how the scene should go," says Laurice who, throughout filming repeatedly prayed for things to go smoothly, if indeed she was really meant to return to this old love—making movies. 
And it did. Even in the US shoots, when they had to do guerilla-style shooting for three days—one of them falling right smack on the 4th of July celebrations at Fisherman's Wharf—there was no hassle, no big snags. In Sta. Rita, Pampanga, where most of the movie was shot, the locals were the nicest and most cooperative. Egay Littaua, the film's production designer, proved to be one miracle worker himself, finding this old house in a location ideal for the film's purposes. The house's bottom submerged in some three feet of lahar. A kind of haze surrounding the structure throughout the day, giving it an aura of both decay and grandeur. 
The owners have left its upkeep to a caretaker, having moved out after the Pinatubo eruption which left Pampanga covered in volcano dust. There was no longer electricity in the house, and plumbing was a problem. Egay was able to fix everything, put water in the toilet, cleaned the interiors as much as he can, brought in furniture and some scented candles, and transformed the whole mansion into something lived in and livable again. 
"Tanging Yaman" did splendidly in the box-office, earning an estimated P167 million throughout its run. It also won most of the awards in that December's Metro Manila Film Festival, including Best Picture, and Gloria Romero took practically all the best actress awards home the following year. "I'm really glad she did (the movie), and she was also really glad that she did it. It even bonded us more," says Laurice. "She became so close to my heart. Before Johnny died, she came to the house and Johnny had started calling her mama. Johnny loved her so much." Johnny died in 2009 after a long battle with lymphoma. He was 61. 
It's been years since Laurice saw the movie. She knows it's become a staple in cable and TV's Christmas and Holy Week programming. "I am so glad I was able to make that film. Alam mo naman the period in which we live, very highly secularized, hindi na naniniwala diyan sa miracles, but I think it's an eternal thing. Whatever the circumstances of the environment in which we live, there's always that room for the heart to change. To me that is the miracle, really."
Asked if she would change anything in it, if given the chance, she says there's nothing she would change. The awards the film reaped kind of agree with her. And "Tanging Yaman" gave her her most ideal working experience with Star Cinema. To have been able to make a film with the most minimum of hassles, isn't that sort of a miracle, too? Or an answered prayer? Either way, it was likely God telling her, 'welcome back.'