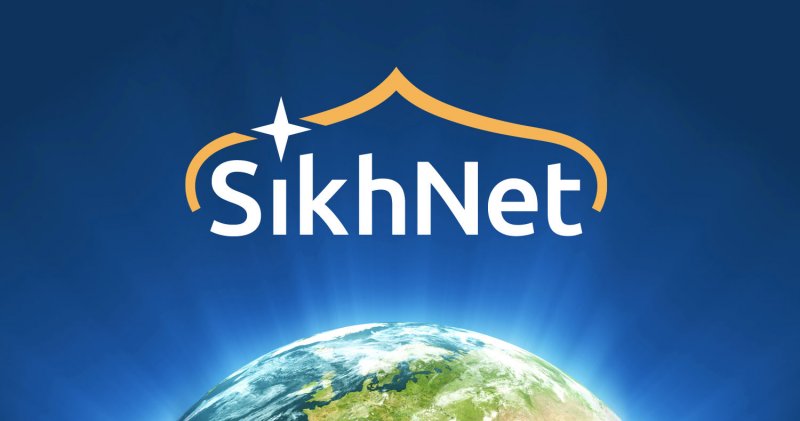 Children of all faiths and religions will enjoy these stories of spiritual principles and consciousness. Stories highlighting universal values of helping others, compassion, prayer, courage, sharing, and the oneness of all people capture the hearts and imagination of children of all ages.
Team Khalsa – Save The Langar
Guru Nanak & the Two Villages
Guru Nanak and the Flying Carpet
The Pink Boots
Vaisakhi Birth Of Khalsa
Going Blind
The Sage & His Stuff
Langar Disguise
The Brahman's Purest Food
Guru ji's Arrow
The Boy With Soft Hands
Guru Teg Bahadur and the Magical Land
Kaur – A Story of Courage and Equality
Guru Amardas Is Missing
The Big Beautiful Light and Me
The Best Musician
The Crocodile and the Priest
Mother Hen and the Wheat
The Greatest Superpower
The Yogurt Challenge
The Boy Who Cried Wolf
Dancing Girls of Ceylon
The King and The Slander
Gold and The Injured Foot
Priest and the Fool
Young Heros: The Sons of the Guru Never Gave Up!
Guru Teg Bahadur Gives His Head
Guru Har Rai and the Pot
Court of Guru Har Rai ji
Har Rai ji the gentle
Amar Das ji: Merging with the Guru
Amar Das ji: Farmers Miracle
Amar Das ji: Meeting the Guru
Amar Das ji: The Devoted Bhalla
The Crow's Hassle
God In Every Moment
Secret To All Happiness And Success, Part 2: Good And Kind
Secret To All Happiness And Success, Part 1: Jagjit's Mysterious Book
The Guru, The Emperor And The Grass-Cutter
World Play
Attitude of Gratitude
Listening to the Heavens
It's All Within
The Horse Mind
A Real King
The Earthquake
Bhagat Dhanna ji
Gobind Rai and Shiv Dutt
Gobind Rai and the Old Woman
Gobind Rai and the 5 Taps
Bhai Taru's Life of Fearless Love
Bhai Sud
Death's Proud Messenger
The Clever Rabbit
The Thief and Kali
Guru Nanak and the Cannibal
Guru Nanak and the Queen of Black Magic
Guru Nanak and the Boulder
God Provides To All
The Sweet Labor of Lalo
Story of Bhai Ghaneya Singh
The Sweetness of the Naam
Offer What is Yours
Bhai Gopal
A Truly Great Man
Bhai Sachan Sach and The Rani
Serving Giant
Five Fingered Family
The Karas of the Guru
Bibi Shanti
Nanak's talk with the Yogis
Nanak and Brahmans
Creation of Anand Sahib
Adi Momo
Baba Atal Rai
Japji Competition
The Throne of Lahore
Makkan Shah N Baba Bakala
Guru Harkrishan and the Brahman
Guru Nanak and Prayer
Hari Mandir Sahib and Massa Ranghar
Baba Deep Singh
Ungali Maal and Lord Buddha
The Birth of Gobind Rai
Arjan's Love Letters
Akali Phula Singh
The Martyrs Of Amritsar
Who Will Be Fourth Guru?
The True Necklace
The Power of Prayer
Bhoomi Daku's Promise
Bibi Bhani and the platform
Bhai Lehna's Devotion
Nanak and the River
Nanak Feeding the Yogis
Nanak Measuring Grain
Nanak and the Doctor
Nanak and the Cobra
Nanak and the Corn Field
The Pipal Tree
You are Beautiful
Guru Hargobind and the Tigers
Emperor Akbar and the Guru's Langar
Guru Gobind Singh and the New Musket
The Wise Man and the Bowl of Milk
Nanak and the Thread
Biddi Chand And The Gurus Horses
A Brother and a Sister
The Birth of Guru Hargobind
Nanak in School
Humayun and Guru Angad Dev
The Soldier and the Snake
Prahlaad and Harnaakash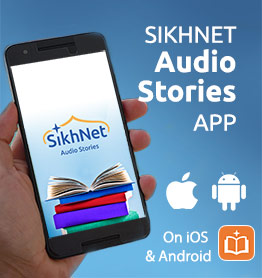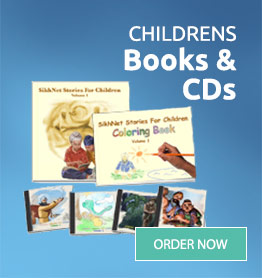 Stories by Category
Stories by Age Range
Stories by Tags/Keywords
Stories for Children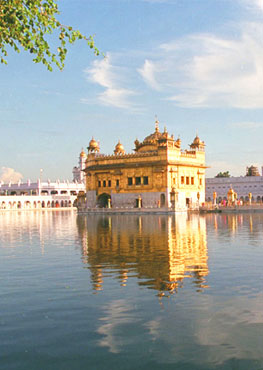 Daily Hukamnama
"He Himself is the father, He Himself is the mother, and He Himself makes the children wise."
September 29, 2019
Subscribe to SikhNet
Weekly Sikh News
Daily Hukamnama
Kids Stories
Gurbani Media Center Kirtan
Inspirational Videos
Updates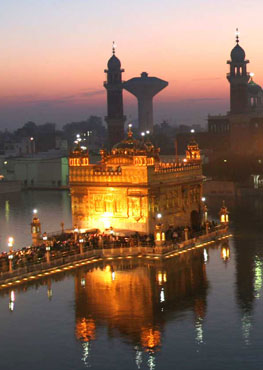 Take a Personal Hukam
"Need some advice or direction today? Let the Guru guide you! Take a personal virtual-hukam from the Siri Guru Granth Sahib."
Take A Cyber Hukam
Apps



SikhNet Audio Stories for Kids

Facebook
Followers
Twitter
23.2K
Followers
Google Plus
Followers
YouTube
71.6K
Followers