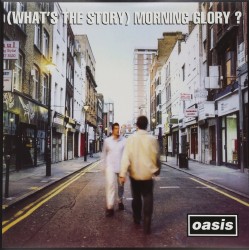 Über uns/about us:
Wir sind seit 15 Jahren bei Ebay Händler im Bereich Musik und Film / Ebay seller since 15 Years
-weltweiter Versand / worldwide shipping
-sichere Verpackung / secure packaging
-professionelle Abwicklung / professional handling
-faire Preise / fair prices
-umgehende Antwort auf Fragen / immediate answer to questions
wir versenden per Deutsche Briefpost oder DHL Paket / Shipping by regular mail or DHL
Bilder/pictures: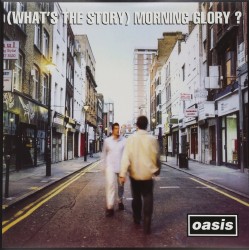 Produktbeschreibung/describtion:
Hier folgende Vinyl LP + Download / Here following Vinyl LP + Download:
OASIS – (WHAT'S THE STORY)MORNING GLORY? (REMASTERED) VINYL LP + DOWNLOAD NEU
Erscheinungsdatum / Release date: 26.09.2014Hinweis: Versand erfolgt ab o.g. Datum / Shipping from releasedate
Tracklist:noch nicht verfügbar
senden wir Ihnen gerne per email
Genre:Rock englischsprachig
Alternative + Pop international + 1990-1999
Beschreibung / Description:
Disk: 1
  1. Hello
  2. Roll With It
  3. Wonderwall
  4. Don't Look Back In Anger
  5. Hey Now!
  6. Untitled
  7. Bonehead's Bank Holiday
Disk: 2
  1. Some Might Say
  2. Cast No Shadow
  3. She's Electric
  4. Morning Glory
  5. Untitled
  6. Champagne Supernova
Reissue des erfolgreichsten Albums der Brit-Pop-Könige.
"(What s The Story) Morning Glory?", das zweite Album von Oasis, erschien 1995 auf dem Höhepunkt des Brit-Pop-Booms und verkaufte sich bis heute über 22 Millionen Mal. Innerhalb der "Chasing The Sun Edition" wird es nun in drei verschiedenen Formaten wieder veröffentlicht. Die von Ian Cooper remasterte Neuedition von "(What s The Story) Morning Glory?" ist als Standard-CD verfügbar, als Special Edition mit drei CDs und als 12-Inch-Vinyl-Doppel-LP (mit digitalem Download-Bundle aller Bonus-CD-Inhalte). Die Nachfrage nach der legendären Manchester-Band ist so groß wie immer: "Definitely Maybe", der erste Re-Release der "Chasing The Sun Edition", enterte die britischen Charts auf Platz fünf, einen Großteil der Verkäufe erzielte dabei die Vinyledition. Jedes "Chasing The Sun"-Album erscheint mit exklusiven Bonus-Inhalten.
Neuware
New