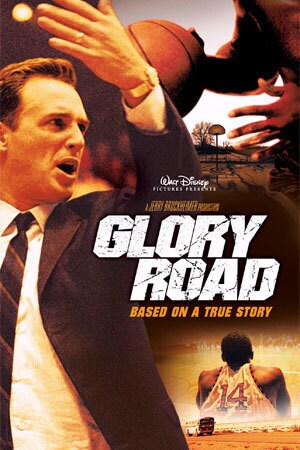 DVD Widescreen
DVD Widescreen
Special Features
"Legacy Of The Bear": Highlights Of Coach Haskins' Illustrious Career
"Surviving Practice": An Inside Look Into Coach Haskins' Training Regimen
"In Their Own Words — Remembering 1966": Extended Interviews With Players And Colleagues Of Coach Haskins
Alicia Keys Music Video — "Sweet Music"
Deleted Scenes
Two Audio Commentaries: Director James Gartner & Producer Jerry Bruckheimer; Writers Chris Cleveland & Bettina Gilois
Technical
Regional Encoding: Region 1
Audio
Sound: Dolby Digital 5.1 Surround Sound
Video
DVD Fullscreen
DVD Fullscreen
Special Features
"Legacy Of The Bear": Highlights Of Coach Haskins' Illustrious Career
"Surviving Practice": An Inside Look Into Coach Haskins' Training Regimen
"In Their Own Words — Remembering 1966": Extended Interviews With Players And Colleagues Of Coach Haskins
Alicia Keys Music Video — "Sweet Music"
Deleted Scenes
Two Audio Commentaries: Director James Gartner & Producer Jerry Bruckheimer; Writers Chris Cleveland & Bettina Gilois
Technical
Regional Encoding: Region 1
Audio
Sound: Dolby Digital 5.1 Surround Sound
Video
Movie Download
Movie Download
Special Features
Watch Anywhere You Go On Your Favorite Device
The Game Plan
Egotistical football superstar Joe Kingman faces his biggest challenge yet when his eight-year-old daughter arrives on his doorstep.
The Rookie
Based on a true story, high school coach Jim Morris lives his dream when he becomes the oldest rookie in the major leagues!
The Greatest Game Ever Played
Amateur golfer Francis Ouimet competes against his idol Harry Vardon, the world's greatest player, for the U.S. Open Championship.
20,000 Leagues Under the Sea
A crew of shipwrecked survivors, who have been taken captive by Captain Nemo, must expose his evil plan before he destroys the world.