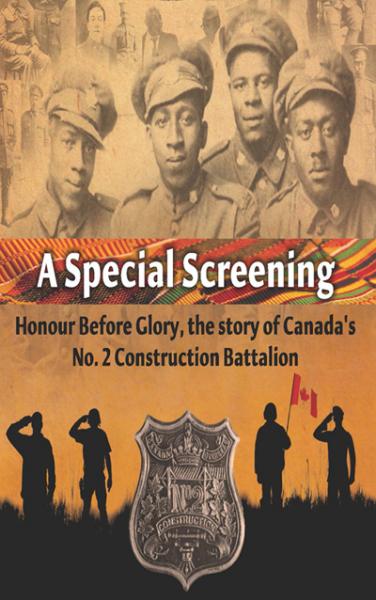 March08
Tuesday, 8 March, 2016 – 7:00 PM to 9:30 PM
Paul O'Regan Hall; Halifax Central Library; 5440 Spring Garden Road; Halifax
Cost: 
Free, RSVP required
Organized By: African Nova Scotian Affairs; Communities, Culture and Heritage; Black Cultural Centre; The Nova Scotia Home for Colored Children Restorative Inquiry; and the Delmore "Buddy" Daye Learning Institute.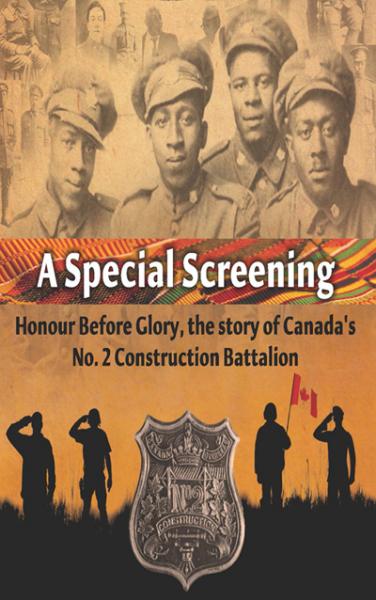 Join us for an evening of tribute to African Nova Scotian military history. 
Actor/producer/director Anthony Sherwood will present a special screening of his award-winning docudrama Honour Before Glory, as we celebrate the 100th anniversary of the No. 2 Construction Battalion.
In honour of International Women's Day, Halifax actor/producer/director Juanita Peters will introduce us to some of the stories of African Nova Scotian women in the military.
Visit EventBrite by Friday, March 4, to RSVP and reserve your free ticket:

Please note, this event is free; however, space is limited. Those arriving without a ticket cannot be guaranteed seating.
Light refreshments will be served between 7:00 pm and 7:30 pm.