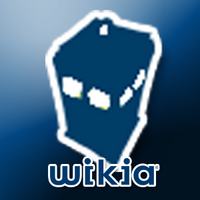 This story was never produced.
Therefore, its known narrative elements are not a part of the Doctor Who universe. It may have been the basis for a similar story in another medium, however — and that story may indeed be a part of the DWU.
A School for Glory was a story that would have been a part of Season 28, had Doctor Who continued to be produced beyond Survival. It would have been written by Tony Etchells in collaboration with another writer.
This story would most likely have been a two-part story. In a Doctor Who Magazine article, Andrew Cartmel said that it "was going to be set in World War I, in the trench warfare territory…It would have been highly critical of World War I, and would have had a class edge to it addressed as the evil of all that."[1]
External links Edit